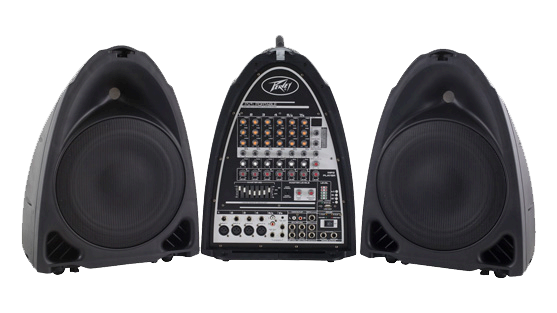 Powered Audio System
Want to listen to some jams while jumping? Well check this out! This PA system allows users to connect their cell phone or portable music player, as well as a microphone.
The system includes: 2 speakers, amplifier, cords, microphone, and stands. The customer must provide computer or media devices to utilize system.